Whisk is a lovely sweet natured young bitch showing a rich tri-colour pattern which has intensified a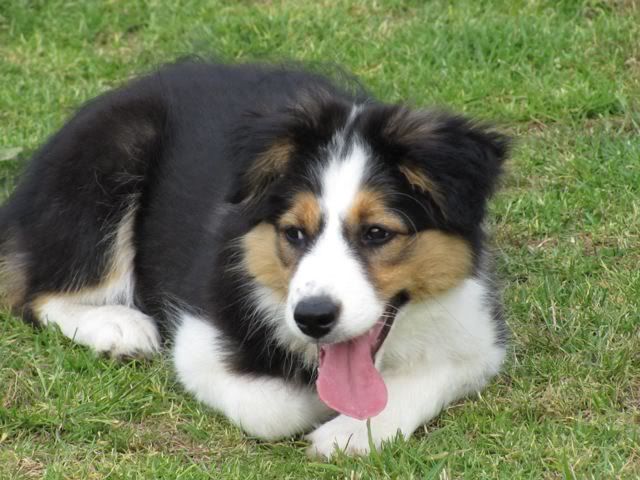 s she has grown.
She is keen and easy to train, quickly learning new commands, she is always ready to go for a run on the farm or a trip in the car.  Whisk loves human company and her doggy best pal is Ash. 
She has grown to a decent size and at the time of writing is only 7 months old so I am waiting for her adult coat to develop.
Whisk is CL, CEA and TNS clear and possibly carries the blue, gold and chocolate colour genes.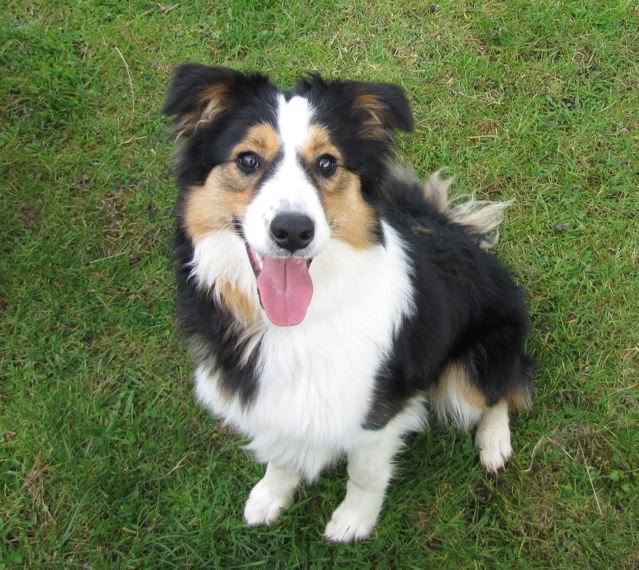 SOUTHRIDGE WHISK ME UP TO WEYAHEAD
 
Registration Number: 07747-2010
Sex : Bitch
Breed : BORDER COLLIE
 
Whelped : 29/08/2010
Colour : Black Tricolour
Owner: 097101 Mr Gavin G Deadman
Breeder: 098997 Mrs Victoria Russell-Hodge
Pedigree for SOUTHRIDGE WHISK ME UP TO WEYAHEAD
 
 
 
SSS : JADE
 
 
SS : MAX
 
 
 
SSD : HOLLY
 
S : SOUTHRIDGE FIRST TRY
 
 
 
SDS : MILANGIMBI TAINTED LOVE (IMP-AUST) 3100135088
 
 
SD : ABBYDEL TE-ANAU LASS 01126-2007
 
 
 
 
SDD : ABBYDEL BLACK SATIN 03259-2002
 
 
 
DSS : MILANGIMBI MOON RIVER H I T 3100083590
 
 
DS : SARASOTA SOUNDTRACK (IMP-AUST)
 
 
 
DSD : SEKAL A SHOWKAN FARWELL 6100018397
 
D : FLAIR O TE ATAWHENUA
 
 
 
DDS : MILANGIMBI BLAZING STEEL ET 3100053684
 
 
DD : MILANGIMBI TRY LUVIN ME (IMP-AUST)
 
 
 
DDD : DAHEIM LUCKY LASS 3100113915